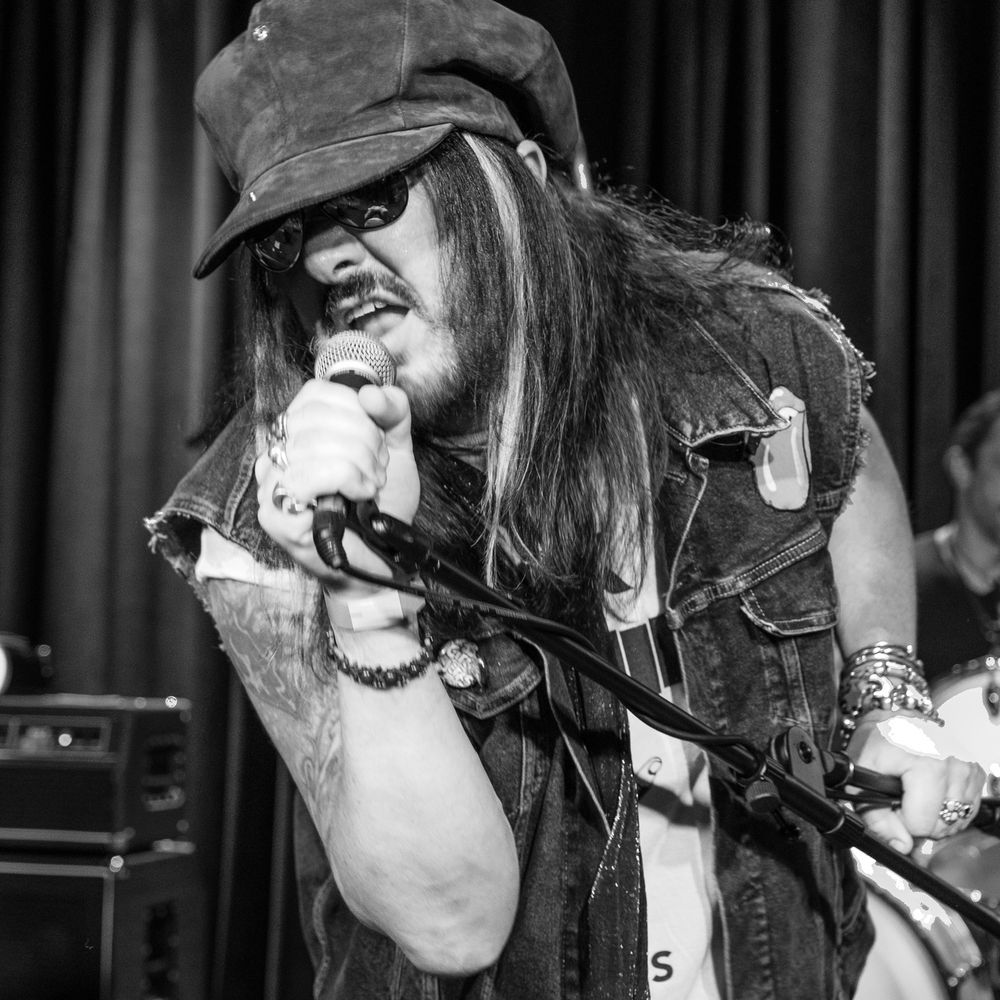 PRESS KIT
"VINTAGE STYLE PSYCHEDELIC BLUES ROCK WITH JUST A SHOT OF PUNK ROCK ATTITUDE. THE SWAGGER OF THE STONES MEETS THE SOPHISTICATION OF THE BEATLES, COMBINED WITH THE POWER OF LED ZEPPELIN AND THE ECLECTIC WEIRDNESS OF EARLY BOWIE. COME SEE WHATS GROWING IN THE GARDEN"
IN LATE 2020, GARDEN OF HEDON'S LEAD SINGER/PRIMARY SONGWRITER, MATT ZAJAC RELEASED A SOLO ALBUM CALLED..."GARDEN OF HEDON"...THE RECORD FEATURED BAND MEMBERS STEVE SERRA (GUITAR/MANDOLIN), WILLIAM JAMES DONOVAN (BASS GUITAR), AND JOHNNY KEYS (KEYS), WITH ZAJAC HANDLING THE VOCAL,GUITAR AND DRUM DUTIES. THE RECORD WAS WELL RECEIVED BY SUCH OUTLETS AS CLASSIC ROCK MAGAZINE/LOUDERSOUND.COM, seth's rock report, billy copeland news and many others DRAWING STYLISTIC COMPARISONS TO SUCH BANDS AS THE BEATLES, THE BLACK CROWES, T.REX, AEROSMITH AND THE ROLLING STONES. THE BAND has PLAYED SOME LEGENDARY LIVE SHOWS AT CLUBS SUCH AS THE HARD ROCK CAFE & THE MIDDLE EAST IN BOSTON AS WELL AS SIDEWALK CAFE IN THE EAST VILLAGE OF NYC WITH MATT'S BERKLEE GRAD SON (MATT) IN THE DRUM SEAT. AT THIS POINT THE BAND WAS BEING BILLED UNDER THE TEMPORARY NAME OF "MATT ZAJAC AND FRIENDS" WHILE THE BAND SOLIDIFIED ITS LINEUP, DECIDED ON A NAME, AND ESTABLISHED ITS IDENTITY....
IN JUNE OF 2021, THE NAME "GARDEN OF HEDON" WAS DECIDED ON as johnny keys' longtime friend (and "we were astronauts" bandmate) TIM CORRIGAN joined the fold on GUITAR along with TIM PROVOST on DRUMS. this COMPLETed THE LINEUP AND helped BRING THE VISION OF A MORE COLLABORATIVE TYPE OF BAND SITUATION TO FRUITION. GARDEN OF HEDON'S LIVE DEBUT HAPPENDED ON SEPT. 15TH 2021 AT CENTRAL TAVERN IN MILFORD, MA. SPLITTING THE BILL WITH FRIENDS "IF WE GO AT ALL".
in the fall of 2021 the band did A DIRECT TO VINYL recording SESSION AT LEESTA VALL SOUND RECORDINGS IN BROOKLYN,NY. PRE-ORDERS FOR THE RECORD(S) WENT ON SALE IN AUGUST AND SOLD OUT IN LESS THAN 12 HOURS! THERE WAS 4 SONGS OFFERED FOR PREORDER..."REASON TO SING" AND "LADY IN WHITE" FROM THE GARDEN OF HEDON ALBUM, AS WELL AS TWO NEW SONGS, "A SHADOW OF TIME" AND "LOVE AND LIGHT". the band cut a total of 35 live takes of these songs, recording straight to vinyl ,in a nonstop/ no breaks 5 hour session!
on the heels of those sessions the boys set up shop at new alliance audio in boston with ethan dussault at the helm. here they would begin work on their forthcoming ep "forbidden fruit" due out in the SUMMER of '23. the first single "a shadow of time" was released on all major streaming and download platforms and was met with overwhelming acclaim. they THEN released the second single "love and light" featuring former Black crowes guitarist extraordinaire marc ford on slide guitar. after playing MANY new england dates OVER THE COURSE OF THE YEAR they are currently GEARING UP TO RELEASE/ PROMOTE THEIR NEW RECORD and ARE BOOKING festival appearances, opening slots for national acts, aS WELL AS headlining dates at medium level rooms for the REST of this year and beyond.
PRESS
"ZAJAC EVOKES THE WEIRDER END OF THE BEATLES IN THIS HOOKY, BOOT-STOMPING SHOT OF MACABRE RIFFAGE, PSYCHEDELIA, AND 70'S LEAD LINES. THE TWISTED ROCK CABARET YOU NEVER REALIZED YOU NEEDED (BUT, ACTUALLY, YOU DO.)"
~ CLASSIC ROCK MAGAZINE/ LOUDERSOUND.COM ("tracks of the week" review of "daisy chain")
"Zajac evidently knows how to write a proper pop song- laced with sweet 70's vibes , the guitar work is pretty slick throughout, tune in and see what you think..." ~ Classic rock magazine/ loudersound.com ("tracks of the week" review of lady in white")
"blending swathes of psychedelic guitar, early 70's rock vibes and pretty pop vocal harmonies - with just the slighteset bittersweet edge..." ~ classic rock magazine/ loudersound.com ("tracks of the week" review of "open road")
"ZAJAC HAS COMPOSED AND RECORDED SOME OF THE COOLEST CLASSIC ROCK INFLUENCED SONGS AROUND ON THIS "GARDEN OF HEDON" ALBUM... IT IS A WINNER BY ANY SET OF STANDARDS"
~ BILLY COPELAND MUSIC NEWS
BOOKING INFORMATION,,,,,
TO BOOK GARDEN OF HEDON OR TO RECEIVE MORE INFORMATION. PLEASE CONTACT MATT ZAJAC AT :
MATTZAJAC@MSN.COM (link below) OR 774-571-8168